It is finally here, Superbowl Sunday!! It's down to two teams . . . Steelers and Packers! Who will win???
Today I am participating in Relax & Surf Sunday at The Life of Rylie and Bryce, Too! You should go on over, check it out, and link up!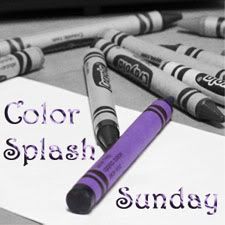 Also, today is Color Splash Sunday with Artistically Amy! This is my 2nd time to participate in her contest and I'm excited to be a part of it! This is my photo:
Sweet Lil C is a flosser!